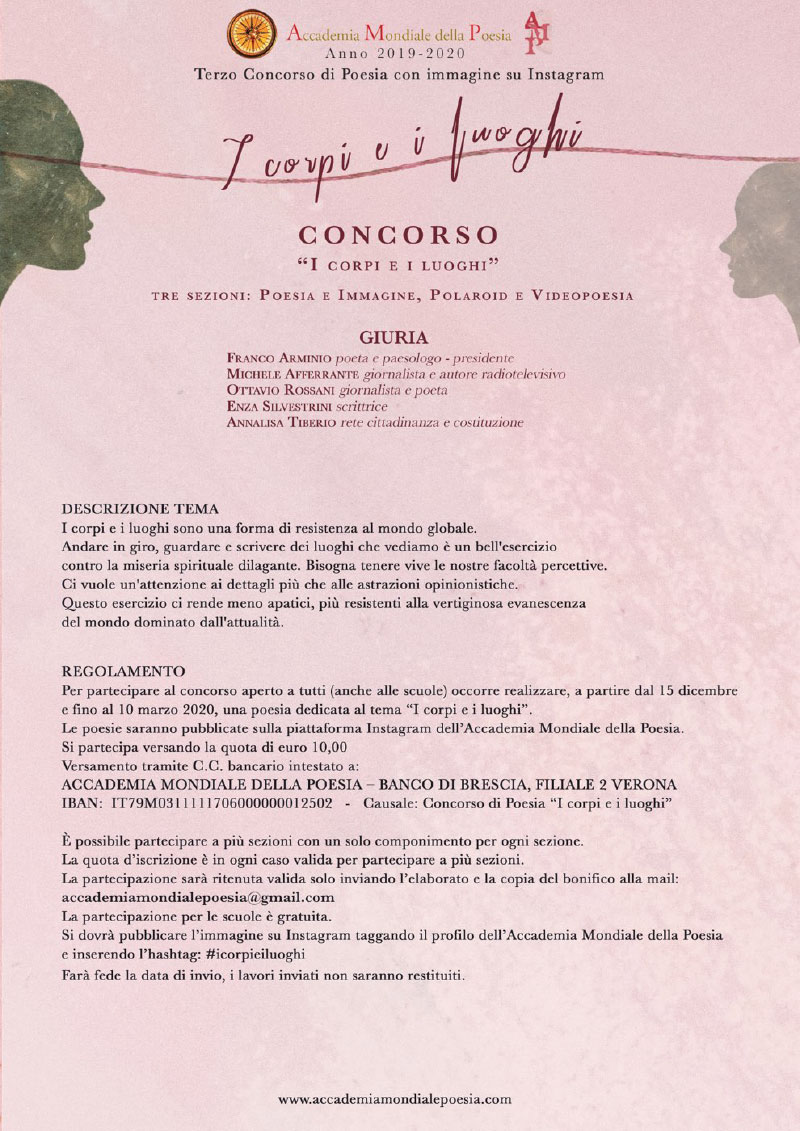 THREE SECTIONS: Poetry and Image, Polaroid and Video Poetry
THEME DESCRIPTION
Bodies and places are a form of resistance to the global world.
Going around, looking and writing about the places we see is a nice exercise against rampant spiritual misery. Our perceptive faculties must be kept alive.
It takes attention to detail rather than opinion abstractions.
This exercise makes us less apathetic, more resistant to the dizzying evanescence of the world dominated by current affairs.